Production and Innovation
Coffee as good as when freshly roasted, in even more eco-friendly packaging.
Our strength: the freshness
Coffee is a pleasure to be savoured slowly, in all its many nuances of aroma and flavour. But how do we keep them preserved so that you get an exceptional espresso from the very first sip? Simple, by relying on quick packaging to ensure maximum freshness. In fact at Caffè Borbone, freshly roasted ground coffee is packaged immediately into individual portions, all in a protective atmosphere to preserve the organoleptic qualities of our blends in maximum hygiene and safety.
Our products retain their characteristics and preserve the coffee fragrance for longer, thanks to this packaging process.
That is why your coffee is so good, freshly roasted.
Open the sachet and experience the unmistakable aroma of coffee, as if it were freshly roasted.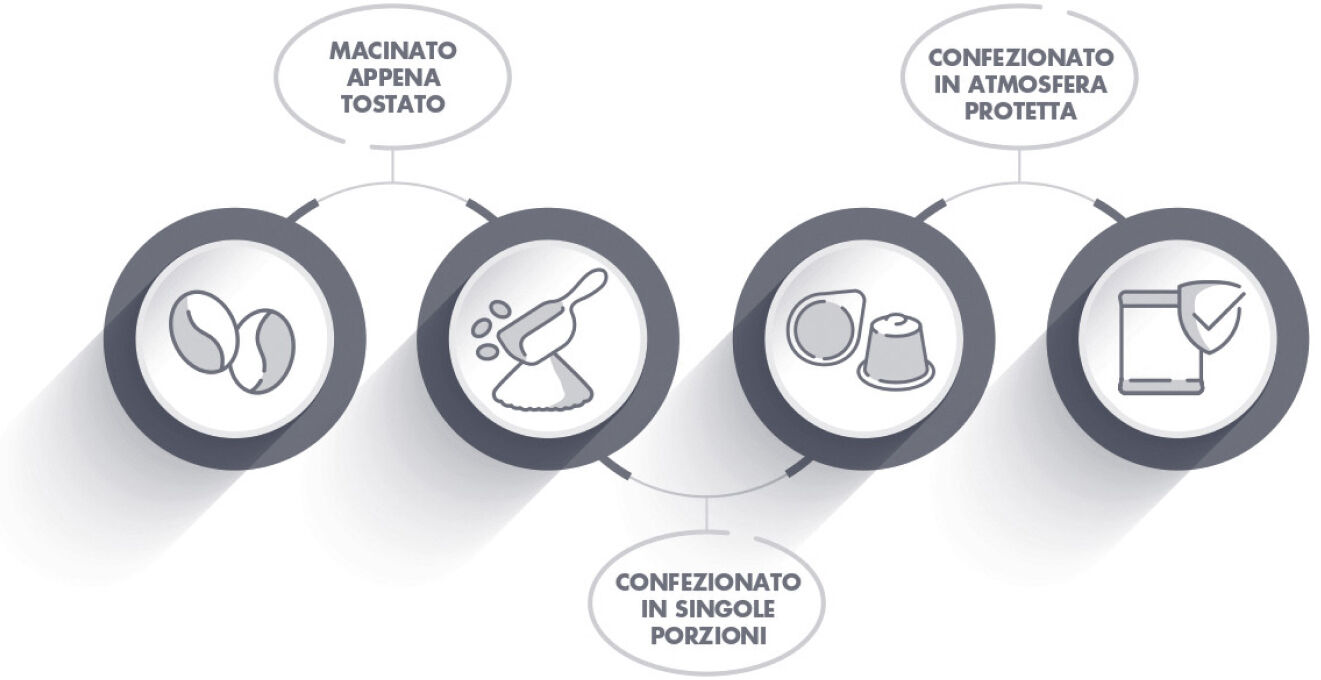 Our research
The quality of our products can also be measured by their reduced environmental impact. To this end, Caffè Borbone's Research and Development department works daily to find better eco-friendly solutions, including in the design of packs that combine practicality and sustainability.
Thanks to their work, we have launched the Don Carlo compostable capsules that are compatible with Lavazza®* A Modo Mio®* machines and the "100% Friends of Nature" compostable pods, whose packaging bears the FSC® mark, relating to responsible forestry management, while the CIC (Consorzio Italiano Compostatori – Italian Composting and Biogas Association) guarantees the compostability of the inner packaging (pod or capsule).