16 capsules Borbone for instant drink with LEMON TEA flavor
Capsules compatible with Lavazza®* A Modo Mio®* brand machines
The best way to chase the winter away? A hot tea in your hands that makes you feel at home. Try the Caffè Borbone capsules and prepare a delicious lemon tea-flavored drink to warm up your break.
Caffè Borbone's "New emotions of taste" have arrived: for every occasion, an explosion of taste.
Give yourself a unique and delicious moment with the products of the new line Capriccio: many delicious flavors for a break that is different every time, but always special.
sfra.details.button.wishlist
Add to wishlist
Remove from wishlist
16 Caffè Borbone capsules for a lemon tea-flavored soluble drink, perfect for warming up every break, compatible with Lavazza®* A Modo Mio®* brand machines.
Sugar, 2.6% tea extract, acidifier: citric acid, 0.3% dehydrated lemon juice, flavorings.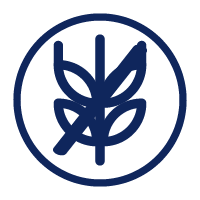 We will ship in 1/2 working days
Free Shipping promotion ordering at least 40€ for Italy and 55€ for abroad
Do you need help?
For Information and telephone orders call us at the toll-free 800.811.137 available from Italy. From abroad you can contact us at +39 081 18 92 00 46.