10 Capsules Borbone For Instant Drink NOCCIOLINO
Capsules compatible with Nespresso®* machines for domestic use
Give yourself a break with an unmistakable flavor, whenever you want: try the unique taste of a delicious hazelnut cappuccino with the Borbone Nocciolino capsules.
Caffè Borbone's "New emotions of taste" have arrived: for every occasion, an explosion of taste.
Give yourself a unique and delicious moment with the products of the new line Capriccio: many delicious flavors for a break that is different every time, but always special.
sfra.details.button.wishlist
Add to wishlist
Remove from wishlist
10 Borbone Nocciolino capsules, for a delicious hazelnut-flavored cappuccino, compatible with Nespresso®* machines for home use. The Borbone Nocciolino compatible capsules are part of the Capriccio line, the most delicious of the 4 new lines of flavored drinks in capsules "New emotions of taste", dedicated to those who want to enjoy a different but always greedy break.
Sugar, 14.9% skimmed milk powder, glucose syrup, non-hydrogenated coconut fat, 3.5% instant coffee, low-fat cocoa powder, starch potatoes, thickener: E412, stabilizer: E340ii, emulsifier: E471, salt, flavorings.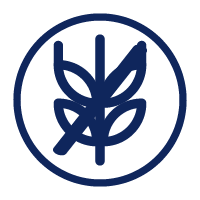 We will ship in 1/2 working days
Free Shipping promotion ordering at least 40€ for Italy and 55€ for abroad
Do you need help?
For Information and telephone orders call us at the toll-free 800.811.137 available from Italy. From abroad you can contact us at +39 081 18 92 00 46.