10 STICKS INSTANT PREPARATION FOR LEMON TEA
The best way to chase away winter? A hot tea in your hands that makes you feel at home. Try new solubles for Borbone pod system and prepare a delicious lemon tea-flavored drink to warm up your break.
STICK MANIA has arrived, the first line of instant products for the pod system.
Make every break unforgettable with the new unmissable drinks designed to give more flavor to your break and satisfy the curiosity of your palate.
Try them directly in the cup by adding hot water from your pod machine
sfra.details.button.wishlist
Add to wishlist
Remove from wishlist
10 Borbone sticks for lemon tea-flavored soluble drink, ideal for pod systems.
Preparation
Pour the contents of one sachet into a cup, add 100 ml of hot water from your pod machine, mix and enjoy your drink!
Sugar, tea extract 2.6%, acidifier: citric acid,
dehydrated lemon juice 0.3%, flavourings. GLUTEN FREE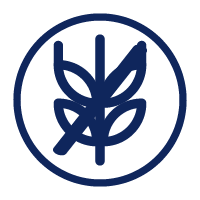 We will ship in 1/2 working days
Free Shipping promotion ordering at least 40€ for Italy and 55€ for abroad
Do you need help?
For Information and telephone orders call us at the toll-free 800.811.137 available from Italy. From abroad you can contact us at +39 081 18 92 00 46.